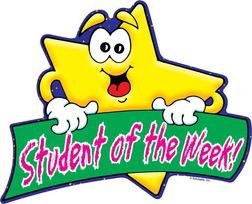 Please click on the link below to hear Dr. Vivanco's congratulatory video:
https://drive.google.com/file/d/1xDIsnZZMA5egXRAT-r5Imq77-vQOdCcf/view?usp=sharing
Congratulations to all of our Students of the Week this week!  We are proud of you!  Certificates are in the mail to all and some were selected for a visit from Mrs. Flores and Mr. Villescas'!  Keep up the great work!
V. Grabbish
S. Camarena
I. Herrera
R. Silva-Ventura
S. Wells